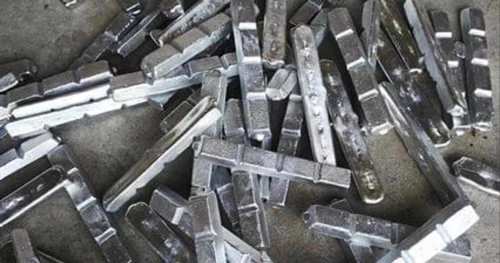 Silver ingots are a type of silverware that has been used for centuries to store and transport silver. They vary in size and shape, but all contain a high purity of silver. Silver ingots are often inscribed with markings that indicate their weight and purity.
Leading Silver ingot suppliers- Global Scraps
Global Scraps is one of the leading silver ingot suppliers in the world. We supply silver ingots to jewelers, manufacturers, and other businesses that use silver in their products. Our silver ingots are made from the highest quality silver and are available in a variety of sizes. We also offer custom engraving on our silver ingots, which makes them even more special. If you're looking for a unique gift or a way to show your appreciation, consider buying a silver ingot from Global Scraps.
Why buy Silver ingot from Global Scraps
When it comes to buying silver, there are a lot of factors that you need to consider. However, if you're looking for the best place to buy silver ingot, then Global Scraps is the place for you. Here's why:
1. We have a wide range of sizes and weights available.
2. We only sell pure silver ingot - no other metals or alloys are mixed in.
3. Our prices are highly competitive.
4. We offer free shipping on orders over $500.
5. We have a 100% satisfaction guarantee.
6. We have an easy-to-use website where you can easily purchase silver ingots online.
7. We accept major credit cards and PayPal for your convenience.
Conclusion
This concludes our brief description of silver ingots. As you can see, silver ingots have a long and storied history, and are still used in many industries today. If you're interested in investing in silver, or simply want to learn more about this fascinating metal, we encourage you to do more research. And be sure to check out our selection of silver ingots for sale!