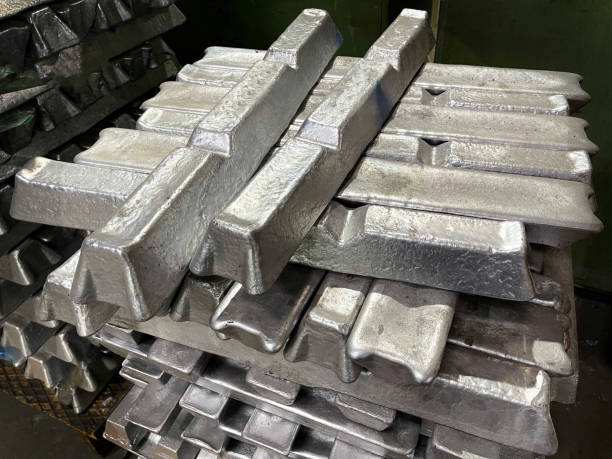 A lead ingot is a block of metal that is made from pure lead. It is used in a variety of industries, including the automotive industry, for making batteries. Lead ingots can also be used for making radiation shields and fishing weights. Lead ingots are made by pouring molten lead into a mold. The lead cools and solidifies, and the resulting ingot is then either used as-is or cut into smaller pieces. While lead ingots are not the most exciting topic, they are an important part of many industries. In this blog post, we will explore what lead ingots are and how they are used.
Leading lead ingot suppliers- Global Scraps
Global Scraps is the leading supplier of lead ingots. We have been in business for over 10 years and have supplied lead ingots to customers in over 30 countries. We offer a variety of lead ingot products, including:
-99.9% pure lead ingots
-Lead alloy ingots
-Deoxidized lead ingots
-Low impurity lead ingots
Our products are manufactured to the highest quality standards and we offer competitive prices. We also offer custom packaging and labeling services.
Why buy lead ingot from Global Scraps
If you are in the market for lead ingot, there are a few reasons why you should consider buying from Global Scraps. First, we offer a wide variety of lead ingot products to choose from. Whether you need a lead for melting down and casting into new products or simply want to purchase lead ingots for storage, we have what you need.
Second, we have a long history of providing high-quality lead products to our customers. We have been in business since 2008 and have built up a reputation for selling only the highest quality lead products available on the market.
Third, we offer competitive prices on all of our lead ingot products. We understand that price is often a deciding factor when it comes to making a purchase, so we always aim to offer our products at the most competitive prices possible.
Finally, we offer excellent customer service and support. If you have any questions about our lead ingot products or need help placing an order, our team is always happy to assist. Contact us today to learn more about why Global Scraps is the best place to buy lead ingot!
Conclusion
A lead ingot is a solid piece of lead that has been cast into a rectangular or square shape. It is typically used as a raw material for making lead pipes, cable sheathing, and other products. Lead ingots are also used as ballast in some boats and as weights in diving belts.