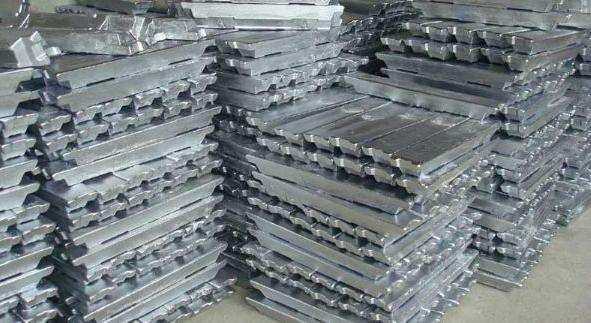 Nickel Ingot is a metal that was first discovered in 1751. It is a hard, white metal that is used in a variety of applications. Nickel is corrosion-resistant and has a high melting point, making it ideal for use in welding and other industrial processes.
Leading Nickel Ingot suppliers- Global Scraps
When it comes to Nickel Ingots, there are only a handful of companies that can supply the global demand. These leading suppliers are based in countries like China, Russia, and Canada. They have years of experience in producing high-quality ingots that meet the specifications of various industries.
The production process of Nickel Ingots is a very complicated one and it requires the use of state-of-the-art technologies. The suppliers make use of advanced furnaces and other equipment to produce the ingots. They also have a team of highly skilled workers who are responsible for every stage of production.
The quality of the ingots produced by these leading suppliers is impeccable and they have a reputation for meeting delivery deadlines. Some of the well-known brands that source their ingots from these suppliers include Samsung, LG, and Panasonic.
Why buy Nickel Ingot from Global Scraps
If you are looking for nickel ingot for sale, then Global Scraps is the right place for you. We offer high-quality nickel ingots at competitive prices. Nickel ingot is a key raw material used in the production of stainless steel, alloy steels, superalloys, and cast irons.
There are many reasons to buy nickel ingot from us:
1. We have a team of experienced professionals who can help you choose the right grade of nickel ingot for your application.
2. We offer quick delivery and flexible payment terms.
3. We have a long-standing relationship with leading suppliers of nickel ingot, so you can be assured of getting the best quality product.
4. Our state-of-the-art facilities and strict quality control procedures ensure that the products we supply meet the highest standards.
5. We offer competitive prices and provide value for money.
Conclusion
A nickel ingot is a small block of metal that is 99.9% pure Nickel. Nickel ingots are used in the production of coins, jewelry, and other metal products. They are also used as raw materials for electroplating and other industrial processes. Nickel ingots are available in a variety of sizes, depending on their intended use.